LUXURY MOBILE GIN BAR
AVAILABLE FOR HIRE
LUXURY MOBILE GIN BAR
AVAILABLE FOR HIRE
OUR LITTLE STORY

Love of the outdoors and gin collided to create The Gin Kitchen. A much-loved horse box, now a contemporary gin bar. We endeavour to provide you the best G&T in England, as stress-free as possible and at competitive rates!

The Gin Kitchen's mobile horse trailer and pop-up bars are available to hire. From Weddings to Corporate Events, Birthday parties to Festivals with a dry hire or cash bar option, The Gin Kitchen are providing a new experience for the Gin-loving community. With locations in Cheshire and Cambridgeshire, we are conveniently located to travel anywhere in the UK.
In the words of Burton Mail, could this be the most unique bar in Britain? We believe that the love and determination that went into creating The Gin Kitchen, makes our ginspired bars that extra special. However, don't just take our word for it! See what others say about us…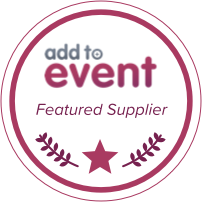 If you prefer to acquire your own drinks, the Dry Bar provides you with the flexibility to do just that. You choose your favourite tipples and we provide our trailer and our friendly and knowledgeable staff, to serve at your event. If you require any assistance with the purchase of alcohol in bulk, we are happy to help, or we can purchase on your behalf for a small fee.
Hire Fee – £500 + Travel
Should you wish to leave the preparations to us, we will arrive at your event with a fully stocked bar and our staff ready to serve you and your guests. A hire fee is payable, with a pre-agreed minimum spend. If you wish, you may place an amount behind the bar towards the minimum spend, providing your guests with a partial free bar. If a licensing application is needed, we as personal licence holders can take care of this.
Hire Fee – £300    |    Minimum Spend £700
If you would like to extend your generosity, the complimentary bar allows you to delight your guests with complimentary drinks. We can provide you with a breakdown of drinks sold per hour at the end of the event. We will also make sure that as the host, your favourite drink appears on your menu! A hire fee is payable with a pre-agreed minimum spend.
Hire Fee – £300   |   Minimum Spend – £700
DON'T JUST TAKE OUR WORD FOR IT….
Thank you so so much for coming up at the weekend, it was just wonderful & everyone has made comments on what a fabulous product you have & just how great you girls were – so thank you!
Emma Hunt / 13.09.17
Just wanted to say a massive thank you for all your help (and the incredible drinks) last night. Alex loved the surprise and all our guests complimented your knowledge and recommendations. We loved your choice of spirits, beers, fizz and GIN! Will definitely use you again for the next party
Alex's 30th Birthday Party!
Chloe & Evie were the highlight of my Hen Do! I had no idea my best friend had booked for them to come round before our night out. The girls taught us so much about the various Gins whilst we enjoyed sampling them all. They then served up some of the nicest Gin & Tonics I've ever tasted! Favourite had to be the Rhubarb Gin Fizz. Definitely recommend them both to anyone considering a home Gin Tasting session! Thanks girls xx
Sophie Thompson / 08.07.17
"Chloe & Evie were the highlight of my Hen Do!"  
– Sophie's Hen Do